The weather is having some sort of identity crisis around here. It's 78 degrees and sunny one day then the next morning I wake up to ice in the back yard. It's time for Mother Nature to make up her mind. And the pollen is out of control. Everything is covered in a quarter inch of yellowish powder. I had to make a special trip to the store the other morning for some allergy medicine.
Anyhow, enough about the weather. The kids and I hadn't been to the zoo in a few weeks. That's unusual for us, we're zoo regulars. The kids were begging to go so I packed a lunch and we headed out. As it turned out the weather decided to be especially chilly that day. I asked the kids which animal they wanted to go to first and they decided on the kangaroos.
It's an honor to be chosen the first animal at the zoo. This was an honor that had never before been bestowed upon the kangaroos. It was a big day for these kangaroos. We started our trek to the back of the zoo where the kangaroos live. We got there only to discover it was too cold and they weren't out. Lame. Total letdown. We admired the wallabies then headed to see the dragon.
We headed over to the Kamodo Dragon exhibit. Too cold, not out in his enclosure. C'mon zoo, it's not THAT cold. In hind sight we did pick two animals that live in hot climates. The kids all jumped on the komodo dragon statue and demanded that I take their picture. It might be the 40th picture I have of them on this statue. Also, if you look closely at the picture above, my daughter is holding a zoo map.
We've been to the zoo so many times I could give each of my kids a blank sheet of paper and they could draw a map of the place but they still feel the need to grab a map nearly every time. I made the executive decision we were going to try to see the tigers next since we were so close to them. I figured they were probably bundled up somewhere in a back room under a heat light but it was worth a shot since we were so close.
To our surprise, not only were they just laying out in the open there was a tiger trainer talk happening in 2 minutes. As many times as we've been, we've never happened to be there while the tiger talk was happening. One trainer was having the tiger do different activities while the other was explaining to us why it was important to have the tigers be able to stand up on their hind legs (so they could see if their belly was too fat) or to lay down and be still (so they could give them a shot) or to open their mouth (so they could check their teeth).
Each time the tiger cooperated and didn't kill the trainer he got a treat. Just kidding the tiger was separated by a cage. But he did get a raw meatball every time. At the end the trainers said thanks for coming and we could come up and talk to them or ask questions if we wanted. I was curious what kind of meat the were feeding the tigers so when the trainer got close to me I asked her what they were feeding the tiger. "Ground muscle meat and organs" was her reply.
I chuckled. "I'm sorry, I assumed it was ground meat. I meant from what animal." I was banking on cow but I would have settled with pig. She paused for a second and quietly said "Horse."
Oh, I didn't see that one coming.
It caught me by surprise. "Oh, I wouldn't have guessed that" I told her. She didn't bat an eye, "They can eat anything, this just happens to be what we buy." I didn't bother to explain to her my surprise wasn't because I thought the tiger's stomach couldn't handle horse meat. I just don't typically think of horses as food. Oh well, tigers gotta eat too I guess. I never gave much thought to what happens to a dead horse. I just figured they got beat. (Sorry that last sentence was a terrible un-premeditated joke)
The kids told me they were hungry for lunch and wanted to eat by the playground; so off we went. After stopping 3 dozen times to gaze at such lovely sites as: a big leaf on the ground, a colorful piece of trash, an old sticker, every single "stay on the path" sign and a stray squirrel, we finally got to the playground. After taking care of lunch and running around we made our way to the elephant statues, where once again, I was told I needed to document their shenanigans with my camera.
This might be an elephant trunk, but my kids are all about monkey see, monkey do.
By this time the wind is starting to kick up and we're getting cold, plus we need to get home for some naps. We trek back to the car and get loaded up. I'm exhausted. I also forgot how much walking is involved at the zoo. My tired, cold feet are yelling at me that I need to think about getting some nice boots. Can you just picture me rocking out in these babies?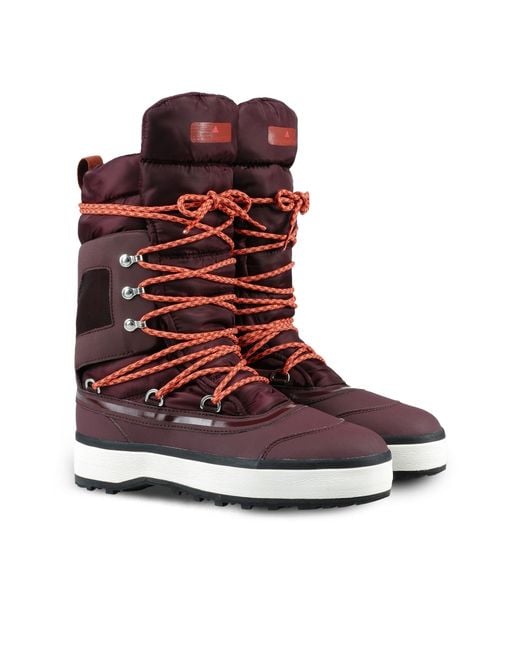 Man, I'd rock those boots. Seriously. Lyst.com has quite the selection of boots on sale right now. As well as tons of other clothes and accessories for both men and women.  And if anyone wanted to buy those boots for me as a gift, my warm, stylish toes would love you!
As for my kids, they barely made it out of the parking lot before falling asleep. Hands down one of the worst parts about having a lot of children is having to carry all of them upstairs to their beds from the car when they are passed out. Parenting books don't mention that.
Be safe everyone, I hope you have a great week and Happy Leap Day! Is that a thing? I'm not sure it's a thing. Does February 29th have a special name? Am I supposed to just call it leap year? Seems silly to call a day a year. I'm sure one of you can set me straight on this. Be good.
Feel free to follow me on Facebook or vote for me below.


This post was sponsored by Lyst